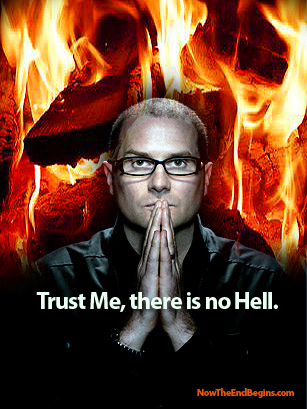 Pastor Rob Bell Leaving Mars Hill Church He Founded
Well, not sure what good he will do any where else but he needs to evaluate his values and read the bible from the text that is written-not his own new found ways of thinking that will lead people to hell for sure whether he believes it or not.
Rob Bell has decided to leave Mars Hill Church, the Grandville megachurch he and his wife founded 12 years ago, to focus on a broader audience, the church announced today.
Flickering Pixels author Shane Hipps will take over for Bell during spring 2012 after Bell finishes his series on Acts in December.
The church released the following statement on its site:
To our community of attendees, listeners, and supporters:
The infamous quote "change is the only constant" certainly holds true at Mars Hill. We have experienced ongoing changes that have improved and transformed—as well as at times unintentionally created tension or heartache within our community. And now, we have another significant change to hold together.
Feeling the call from God to pursue a growing number of strategic opportunities, our founding pastor Rob Bell, has decided to leave Mars Hill in order to devote his full energy to sharing the message of God's love with a broader audience.
Read entire letter at
AT2W